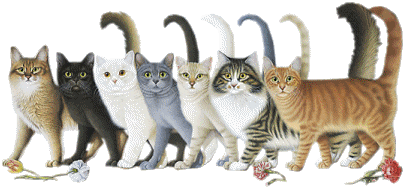 FICHE DE RACE
SHEETS BREEDS
ILLUSTRATIONS : CLIQUEZ ICI
TEXTE FRANCAIS : CLIQUEZ ICI
ENGLISH VERSION : CLICK HERE
STANDARDS DE RACE DE DIFFERENTES FEDERATIONS
BREED STANDARDS OF DIFFERENT FEDERATIONS
PHOTOS / PICTURES / ILLUSTRATIONS
TURC DU LAC DE VAN / TURKISH VAN
Un tout grand merci aux éleveurs qui m'ont envoyés et permis d'afficher sur ce site leurs propres photos de chats de race provenant de leurs chatteries.

Ces photos ne peuvent en aucun cas être copiées et ni utilisées sans l'accord expresse et écrit de l'éleveur.

A big thank to all the breeders who sent me and allowed to post on this site their own photos breed cats from their omn catteries.

These photos can not in any case be copied nor used without the express written consent of the breeder.

NOM

TURC DU LAC DE VAN, TURC DE VAN

Le chat de l'arche de Noé

TAILLE

Le corps est long et fort, la musculature est puissante. L'avant-main est particulièrement développée et est plus large que l'arrière-main, particulièrement chez les mâles. Les pattes sont de longueur moyenne, avec une forte musculature, des pieds ronds et des touffes de poils entre les doigts. La queue est de longueur moyenne, portée en panache et bien fournie.

POIDS

Mâle : jusque 9 kg; femelle : 4,5 kg (moitié du mâle). ils ont une croissance lente, qui peut durer entre trois et cinq ans.

ORIGINE

Turquie ( origine de la région des rives du lac de Van ). Le Turc de Van est une espèce protégée et surveillée dans son pays d'origine où il vit encore à l'état sauvage. C'est en 1952 que des britanniques ont ramenés des Turcs de Van lors d'un voyage, et ont décidées d'en débuter l'élevage.

CARACTERE

Les turcs de Van sont très intelligents, assez énergiques et suivent leur propriétaire partout. Ils sont joueurs et apprécieraient d'explorer tout ce qui se trouve à leur portée. Les turcs de Van peuvent être dressés pour aller chercher un objet particulier. Se sont aussi des « chiens habillés en chat » à cause de leurs personnalités. Un autre de leurs traits intéressants serait leur fascination pour l'eau. Les vans sont aussi appelés chats nageurs car, dans leur pays d'origine, ils sont connus pour être capables de plonger dans le Lac de Van. Cette zone est connue pour ses chaleurs importantes l'été. Ce trait a pu leur être bénéfique au cours de leur évolution. La plupart des Vans sont des chats d'intérieur et n'ont pas accès à de grandes étendues d'eau, mais leur attrait et curiosité pour l'eau restent innés.

en sa COMPAGNIE

Il adore son indépendance mais ne dédaigne pas les câlins et se montre affectueux au point de devenir parfois un peu jaloux. C'est un chat très dynamique, peu adapté à vivre dans un petit appartement, pire encore s'il n'a pas de balcon. Sa maison idéale est dotée d'un jardin, si possible avec quelques arbres sur lesquels il adore grimper.

CARACTERISTIQUES

La fourrure est mi-longue, douce comme du cachemire et avec le moins de sous-poil possible. Le lac de Van étant situé dans une région aux températures extrêmes, les chats ont développé une fourrure qui devient épaisse en hiver avec une large collerette et une queue en panache, qui tombe pour les étés chauds et donne l'impression de ne pas avoir affaire à un chat à poils mi-longs

ROBES : couleurs

Il est blanc, sauf sur la tête et le long de sa queue panachée. Toutes les couleurs sont reconnues avec toute quantité de blanc (patron van uniquement), sauf le chocolat, le lilas, cinnamon, faon et les motifs colour point. NB : il existe un Turc de Van entièrement blanc dénommé Van Kedisi.

YEUX : couleurs

Grands et expressifs, les yeux en forme de noix sont légèrement placés de biais. Ils sont de préférence bleus, or ou impairs.
Retour vers haut de page / Return to the top of the page

NAME

TURKISH LAKE VAN, TURKISH VAN

The cat Noah's Ark

SIZE

The body is long and strong, musculature is powerful. The forehand is particularly developed and is wider than the hindquarters, especially in males. The legs are of medium length, with strong musculature, round feet and tufts of hair between fingers. The tail is of medium length, scope plume and well stocked.

WEIGHT

Male: up to 9 kg; female: 4.5 kg (half male). they are slow growing, which can last between three and five years.

ORIGIN

Turkey (origin of the region from the shores of Lake Van). The Turkish Van is a protected species and monitored in his home country where he is still living in the wild. It was in 1952 that the British have brought Van Turks during a trip, and decided to start breeding.

CHARACTER

Turkish Van are very intelligent, very energetic and follow their owner everywhere. They are players explore and appreciate all that is within their reach. Turkish Van can be trained to fetch a particular object. Have also "dogs dressed cat" because of their personalities. Another of their interesting features is their fascination with water. The vans are also known swimmers because cats in their home country, they are known to be able to dive into Lake Van. This area is known for its large hot summer. This trait could benefit them during their evolution. Most Vans are indoor cats and do not have access to large bodies of water, but their attraction and curiosity for water are innate.

en sa COMPAGNIE

He loves his independence but does not disdain to cuddle and show affection to the point of sometimes become a little jealous. It is a very dynamic cat, unsuited to living in a small apartment, even worse if he has no balcony. Its ideal house has a garden, if possible with some trees on which he loves to climb.

CARACTERISTICS

The coat is medium long, soft like cashmere and with minimal undercoat. Lake Van is located in a region with extreme temperatures, cats have developed a fur that becomes thick in the winter with a large ruff and plumed tail, which falls for the hot summers and gives the impression of not having affair a cat longhair

COAT : colours

It is white, except on the head and along its variegated tail. All colors are recognized with any white (boss van only), except chocolate, lilac, cinnamon, fawn color and dot patterns. NB: There is a Turkish Van Van Kedisi called all white.

EYES : colours

Large and expressive, nut-shaped eyes are positioned slightly bias. They are preferably blue, gold or odd.

STANDARDS DE RACE DE DIFFERENTES FEDERATIONS
BREED STANDARDS OF DIFFERENT FEDERATIONS
STANDARD LOOF ( France ) :
STANDARD NOK ( Pays-Bas, Nederlands ) :

cliquez ici / click here
STANDARD WCF :

cliquez ici /

click here /

klicken Sie hier
STANDARD TICA :



(choice your language on left top on the their web page) :
STANDARD FIFE :



cliquez ici / click here / klicken Sie hier
RETOUR MENU DES RACES : cliquez ici
Retour vers haut de page / Return to the top of the page
WebMaster & CatLover : jean-luc roffredo