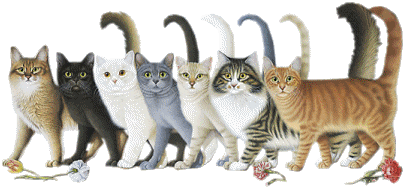 FICHE DE RACE
SHEETS BREEDS
ILLUSTRATIONS : CLIQUEZ ICI
TEXTE FRANCAIS : CLIQUEZ ICI
ENGLISH VERSION : CLICK HERE
STANDARDS DE RACE DE DIFFERENTES FEDERATIONS
BREED STANDARDS OF DIFFERENT FEDERATIONS
PHOTOS / PICTURES / ILLUSTRATIONS
le TONKINOIS, le siamois doré

TONKINESE, golden Siamese

TONKINOIS ; mink ; yeux aigue-marine

photos prochinement

pictures soon
Un tout grand merci aux éleveurs qui m'ont envoyés et permis d'afficher sur ce site leurs propres photos de chats de race provenant de leurs chatteries.

Ces photos ne peuvent en aucun cas être copiées et ni utilisées sans l'accord expresse et écrit de l'éleveur.

A big thank to all the breeders who sent me and allowed to post on this site their own photos breed cats from their omn catteries.

These photos can not in any case be copied nor used without the express written consent of the breeder.

NOM

TONKINOIS

Ce chat est le fruit du croisement entre un Siamois et un Burmese.

TAILLE

Le Tonkinois est un chat de taille moyenne, musclé et athlétique.

POIDS

Mâle : de 5 à 6 kg ; femelle : de 4 à 4,5 kg

ORIGINE

Canada

CARACTERE

Le tonkinois a hérité des traits de caractère des deux races dont il est originaire. Il est moins exclusif que le siamois, mais tout de même attaché à son propriétaire et n'aime pas la solitude.

en sa COMPAGNIE

C'est un chat joueur, actif, ayant besoin de se dépenser.

Comme le Siamois, il est fidèle, véritable chat-chien qui vous suit pas à pas. Mais au moment où il pourrait devenir embarrassant, sa discrétion Burmese prend le dessus pour qu'il ne soit jamais encombrant.

CARACTERISTIQUES

La fourrure du Tonkinois est très douce. Il existe des Tonkinois à poils courts et à poils mi-longs, parfois appelés "Tibétain".

Le Tonkinois (à poil court) possède une fourrure très douce au toucher, courte et serrée, d'un brillant lustré rappelant la robe du vison (Mink). Le tibétain possède une fourrure fine, soyeuse et couchée sur le corps, avec parfois une collerette.

Le croisement entre le colour point des Siamois et le sépia des Burmese donna naissance à la robe mink. Les Tonkinois peuvent avoir trois patrons différents : colour point, sépia, mink. Chez les Mink, les extrémités sont foncées comme chez les colour point mais le corps n'est que très légèrement coloré.

ROBES : couleurs

Toutes les couleurs sont reconnues, sauf le chocolat, le lilas et le colour point.

YEUX : couleurs

Grands, ronds, expressifs, espacés. Une harmonie de couleur entre la robe et celle des yeux est désirée.
Retour vers haut de page / Return to the top of the page

NAME

TONKINESE

This cat is the result of a cross between a Siamese and a Burmese.

SIZE

The Tonkinese is a medium sized cat, muscular and athletic

WEIGHT

Male: from 5 to 6 kg; female: 4 to 4.5 kg

ORIGIN

Canada

CHARACTER

The Tonkinese inherited traits of both breeds in which it originated. It is less exclusive than the Siamese, but still attached to his owner and does not like loneliness.

CARACTERISTICS

It is a playful cat, active, needing to spend.

Like the Siamese, he is faithful, true cat-dog that follows you not. But just when it could become embarrassing, his Burmese discretion takes over for it is never cumbersome.

The Tonkinese fur is very soft. There are Tonkinese shorthaired and medium-length hair, sometimes called "Tibetan".

The Tonkinese (short hair) has a very soft fur to touch, tight and short, a brilliant gloss recalling the mink dress (Mink). The Tibetan has a fine, silky fur and lying on the body, sometimes with a collar.

The intersection points between the color of the Siamese and Burmese sepia gave birth to the mink coat. The Tonkinese can have three different patterns: color point sepia, mink. In Mink, the ends are dark as in the point color but the body is only slightly colored.

COAT : colours

All colors are recognized, except chocolate, lilac and point color.

EYES : colours

Large, round, expressive, spaced. A color harmony between the dress and the eye is desired.

STANDARDS DE RACE DE DIFFERENTES FEDERATIONS
BREED STANDARDS OF DIFFERENT FEDERATIONS
STANDARD LOOF ( France ) :
STANDARD NOK ( Pays-Bas, Nederlands ) :

cliquez ici / click here
STANDARD WCF :

cliquez ici /

click here /

klicken Sie hier
STANDARD TICA :



(choice your language on left top on the their web page) :
STANDARD FIFE :



cliquez ici / click here / klicken Sie hier
RETOUR MENU DES RACES : cliquez ici
Retour vers haut de page / Return to the top of the page
WebMaster & CatLover : jean-luc roffredo