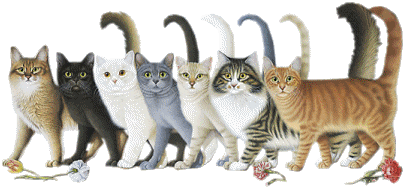 BREED SHEET
SPHYNX
the SPHYNX, cat peach skin
A big thank to all the breeders who sent me and allowed to post on this site their own photos breed cats from their omn catteries.

These photos can not in any case be copied nor used without the express written consent of the breeder.

NAME

ORIGIN

CARACTERISTICS

Medium sized cat. The body is closed with a round musculature.

The weight ranges from 3.5 kg to 7 kg

This cat appears naked though he does is not completely.
Sphynx skin goes full nudity in a fine down like skin fishing.
Some can appear short hair behind the ears, on the nose, tail and testicles.
One feature is that it does not have mustache.
According to the characteristics of the breed, his skin must have the best possible folds especially among young people.

All colors are allowed in this breed of cats and their skin takes on the color of hair they would have. White parrait pink and black parrait dark gray.

The eyes are large and spaced lemon-shaped. Their color is consistent with that of the dress.

CHARACTER

extremely affectionate cat or sticky. The Sphynx is lively, mischievous and playful. He likes to live in society. He needs the attention of his owner and loves to perch on his shoulders. He loves to be cuddled. He can spend a lot of time in the arms or under the duvet.

Although hairless Sphynx requires special care. Sebum is no longer absorbed by the hair and tend to lubricate the skin. Baths are required, as well as monitoring if the sun hits.

BREED STANDARDS OF DIFFERENT FEDERATIONS

( France ) : click here

( Pays-Bas ) : click here

click here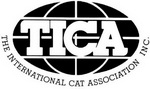 click here

click here
BACK TO MENU OF BREEDS : click here
WebMaster & CatLover : jean-luc roffredo