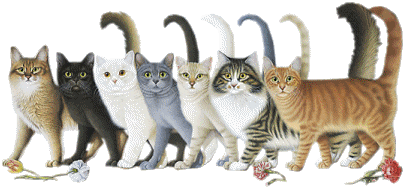 FICHE DE RACE
SHEETS BREEDS
ILLUSTRATIONS : CLIQUEZ ICI
TEXTE FRANCAIS : CLIQUEZ ICI
ENGLISH VERSION : CLICK HERE
STANDARDS DE RACE DE DIFFERENTES FEDERATIONS
BREED STANDARDS OF DIFFERENT FEDERATIONS
PHOTOS / PICTURES / ILLUSTRATIONS
le PERSAN, le shah des chats

PERSAN, femelle, rousse et blanche

PERSAN, golden shaded

PERSAN, mâle, blanc

PERSAN, chinchilla

PERSAN, blue golden shaded
Un tout grand merci aux éleveurs qui m'ont envoyés et permis d'afficher sur ce site leurs propres photos de chats de race provenant de leurs chatteries.

Ces photos ne peuvent en aucun cas être copiées et ni utilisées sans l'accord expresse et écrit de l'éleveur.

A big thank to all the breeders who sent me and allowed to post on this site their own photos breed cats from their omn catteries.

These photos can not in any case be copied nor used without the express written consent of the breeder.

NOM

PERSAN

ORIGINE

Perse ( Iran actuel )

CARACTERISTIQUES

chat court et massif avec une ossature forte et une musculature puissante. Sa taille est moyenne à grande. Les membres sont courts.

Son poids varie pour un m âle de 5 à 7 kg ; pour une femelle de 2,5 à 5 kg

Sa silhouette est toute en rondeur. Son visage possède un museau plat. Il est l'unique chat aux poils longs (10 cm en moyenne pouvant aller jusque 20 cm, notamment autour du cou). Le persan "Peke Face" (face de Pekinois) présente une face plate. Ce supertype, moins apprécié du public, présente quelques complications de santé ( yeux larmoyant en permanence, prognathisme de la machoire inférieure, difficultés respiratoires, ...).

Fourrure d'une grande finesse. Son pelage est soyeux et fin avec un sous-poil abondant. Toutes les couleurs de robes sont reconnues. Les persans portant une robe colour point sont appelés himalayen.

Les yeux sont grands, espacés et bien ouverts. Leur couleur ( nette et pure ) est en harmonie à celle de la fourrure. Or à cuivre dans la plupart des variétés ; vert chez le chincilla, le silver et le golden ; bleu chez le blanc et le colour point. Les yeux peuvent être impairs chez certains blancs.

CARACTERE

Chat calme, réservé, placide et casanier. Il est sociable, pacifique, jamais agressif. Ce chat est attaché à son maître et s'accomode de congénaires, de chiens et d'enfants. Pour son équilibre, il a besoin d'une vie tranquille et supporte la solitude. Ses miaulements sont rares et discrets. Le persan colourpoint est plus dynamique, plus énergique que les persans classiques en raison de l'influence du gène siamois (= himalayen)

Chat précieux par excellence, il convient mieux aux intérieurs douillets qu'aux jardins aventureux. Mais il se peut qu'il réagisse tel un autre chat s'il connaît l'extérieur dès son enfance. Il nécessite un entretien quotidien de sa fourrure, de ses yeux et de ses oreilles.
Retour vers haut de page / Return to the top of the page

NAME

ORIGIN

Persia (now Iran)

CARACTERISTICS

short and massive cat with strong bones and strong muscles. Its size is medium to large. Legs short.

Its weight varies for m asel May to July kg; to a female from 2.5 to 5 kg

Its silhouette is round. His face has a flat snout. It is the only cat with long hair (10 cm on average up till 20 cm, especially around the neck). The Persian "Peke Face" (opposite Pekinois dog) has a flat face. This supertype less popular with the public, has some health complications (tearful eyes permanently, prognathism of the lower jaw, difficulty breathing, ...).

Fur of great finesse. His coat is silky and fine with abundant undercoat. All coat colors are recognized. Persian wearing a dress color dot are called Himalayan.

The eyes are large, open and well spaced. Their color (clear and pure) is in harmony with that of fur. Or copper in most varieties; green in the chincilla the silver and golden; white and blue in color point. The eyes may be odd in some blanks.

CHARACTER

Cat quiet, reserved, placid homebody. It is sociable, peaceful, never aggressive. This cat is attached to his master and accommodates to congénaires, dogs and children. In his balance, he needs a quiet life and stand loneliness. His meows are rare and discreet. The colourpoint Persian is more dynamic, more energetic than traditional Persian because of the influence of the Siamese gene (= Himalayan)

Precious Cat par excellence, it is best suited for cozy interiors as adventurous gardens. But it may react as another cat outside if he knows from his childhood. It requires daily maintenance of its fur, eyes and ears.

STANDARDS DE RACE DE DIFFERENTES FEDERATIONS
BREED STANDARDS OF DIFFERENT FEDERATIONS
STANDARD LOOF ( France ) :
STANDARD NOK ( Pays-Bas, Nederlands ) :

cliquez ici / click here
STANDARD WCF :

cliquez ici /

click here /

klicken Sie hier
STANDARD TICA :



(choice your language on left top on the their web page) :
STANDARD FIFE :



cliquez ici / click here / klicken Sie hier
RETOUR MENU DES RACES : cliquez ici
Retour vers haut de page / Return to the top of the page
WebMaster & CatLover : jean-luc roffredo