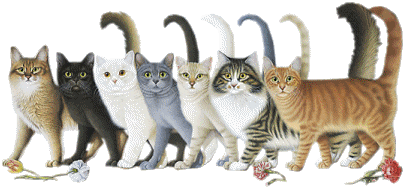 SHEET BREED
ORIENTAL SEMILONGHAIR
the MANDARIN, refined Oriental LH
A big thank to all the breeders who sent me and allowed to post on this site their own photos breed cats from their own catteries.

These photos can not in any case be copied nor used without the express written consent of the breeder.

NAME

MANDARIN

oriental longhair

SIZE

Lanky, slender and muscular. The silhouette is balanced and elegant. The size is medium to large.

WEIGHT

Male 4 to 5 kg, female 2.5 to 3.5 kg

ORIGIN

United States

CHARACTER

Hug, super affectionate, clingy, possessive, exclusive, jealous, very active, and very curious.

CARACTERISTICS

mainly indoor cat. It is very close to his master, they are "dog-cat". He likes to spend and will always be with you in your activities. Ideal companion for all ages. He gets along well with other animals and with children. It does not imply indifference.

Same as Balinese cat but to the United robe, sometimes tiger. The eyes are green. The hair is medium length. Mandarin is a cat "chatty" and communicative. It has a strong voice. He fears loneliness.

Mandarin is the variety with medium-length hair of the oriental. It has the same features, except for the length of the dress, her cousin shorthair.

COAT : colours

The coat is medium length, fine and silky. The undercoat is not provided. The hairs are shorter over the shoulders and head. Presence of rim and panties. Plume at the tail.

All colors are accepted shorthair.

Next paterns : - uni (uniform) - tabby (blotched, mackerel, spotted) - silver - smoke

EYES : colours

Medium size, almond shaped, set slightly oblique. The eyes are emerald and jade green. Except white mandarin who has blue eyes.

BREED STANDARD OF DIFFERENT FEDERATIONS

( France ) : click here

( Nederlands ) : click here

click here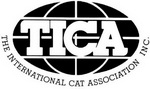 click here

click here
BACK TO BREEDS MENU : click here
Retour vers haut de page / Return to the top of the page
WebMaster & CatLover : jean-luc roffredo