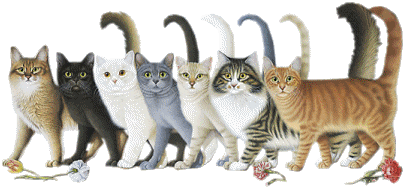 FICHE DE RACE
SHEETS BREEDS
ILLUSTRATIONS : CLIQUEZ ICI
TEXTE FRANCAIS : CLIQUEZ ICI
ENGLISH VERSION : CLICK HERE
STANDARDS DE RACE DE DIFFERENTES FEDERATIONS
BREED STANDARDS OF DIFFERENT FEDERATIONS
PHOTOS / PICTURES / ILLUSTRATIONS
le MANDARIN, un oriental raffiné

the MANDARIN, refined Oriental

prochainement des photos

pictures soon
Un tout grand merci aux éleveurs qui m'ont envoyés et permis d'afficher sur ce site leurs propres photos de chats de race provenant de leurs chatteries.

Ces photos ne peuvent en aucun cas être copiées et ni utilisées sans l'accord expresse et écrit de l'éleveur.

A big thank to all the breeders who sent me and allowed to post on this site their own photos breed cats from their omn catteries.

These photos can not in any case be copied nor used without the express written consent of the breeder.

NOM

MANDARIN

oriental longhair

TAILLE

Longiligne, svelte et musclé. La silhouette est équilibrée et élégante. La taille est moyenne à grande.

POIDS

mâle de 4 à 5 kg, femelle de 2,5 à 3,5 kg

ORIGINE

Etats-Unis

CARACTERE

Câlin, super affectueux, pot de colle, possessif, exclusif, jaloux, très actif, et très curieux.

en sa COMPAGNIE

chat essentiellement d'intérieur. Il est très proche de son maître, ce sont des "chats-chiens". Il aime se dépenser et sera toujours présent à vos côtés dans vos activités. Compagnon idéal pour tous les âges. Il s'entend bien avec d'autres animaux ainsi qu'avec des enfants. Il n'admet pas l'indifférence.

CARACTERISTIQUES

Identique au chat balinais mais à la robe unie, parfois tigrée. Les yeux sont vert. Les poils sont mi-longs. Le mandarin est un chat « bavard » et communicatif. Il possède une voix forte. Il craint la solitude.

Le mandarin est la variété à poils mi-longs de l' oriental. Il possède les mêmes caractéristiques, mis à part la longueur de la robe, que son cousin shorthair.

ROBES : couleurs

Le poil est mi-long, fin et soyeux. Le sous poil est peu fourni. Les poils sont plus courts au-dessus des épaules et sur la tête. Présence de colerette et de culottes. Panache au niveau de la queue.

Toutes les couleurs de l'oriental shorthair sont acceptées.

Suivant les patrons : - uni (uniforme) - tabby (blotched, mackerel, spotted) - silver (argenté) - smoke (fumée)

YEUX : couleurs

De taille moyenne, en amande, placés légèrement en oblique. Les yeux sont vert émeraude ou jade. Sauf le mandarin blanc qui a des yeux bleus.
Retour vers haut de page / Return to the top of the page

NAME

MANDARIN

oriental longhair

SIZE

Lanky, slender and muscular. The silhouette is balanced and elegant. The size is medium to large.

WEIGHT

Male 4 to 5 kg, female 2.5 to 3.5 kg

ORIGIN

United States

CHARACTER

Hug, super affectionate, clingy, possessive, exclusive, jealous, very active, and very curious.

CARACTERISTICS

mainly indoor cat. It is very close to his master, they are "dog-cat". He likes to spend and will always be with you in your activities. Ideal companion for all ages. He gets along well with other animals and with children. It does not imply indifference.

Same as Balinese cat but to the United robe, sometimes tiger. The eyes are green. The hair is medium length. Mandarin is a cat "chatty" and communicative. It has a strong voice. He fears loneliness.

Mandarin is the variety with medium-length hair of the oriental. It has the same features, except for the length of the dress, her cousin shorthair.

COAT : colours

The coat is medium length, fine and silky. The undercoat is not provided. The hairs are shorter over the shoulders and head. Presence of rim and panties. Plume at the tail.

All colors are accepted shorthair.

Next paterns : - uni (uniform) - tabby (blotched, mackerel, spotted) - silver - smoke

EYES : colours

Medium size, almond shaped, set slightly oblique. The eyes are emerald and jade green. Except white mandarin who has blue eyes.

STANDARDS DE RACE DE DIFFERENTES FEDERATIONS
BREED STANDARDS OF DIFFERENT FEDERATIONS
STANDARD LOOF ( France ) :
STANDARD NOK ( Pays-Bas, Nederlands ) :

cliquez ici / click here
STANDARD WCF :

cliquez ici /

click here /

klicken Sie hier
STANDARD TICA :



(choice your language on left top on the their web page) :
STANDARD FIFE :



cliquez ici / click here / klicken Sie hier
RETOUR MENU DES RACES : cliquez ici
Retour vers haut de page / Return to the top of the page
WebMaster & CatLover : jean-luc roffredo