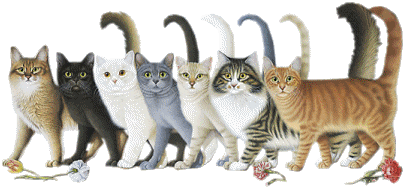 SHEET BREEDS
MAINE COON
MAINE COON , mâle, brown tabby blotched

MAINE COON , mâle, black silver tabby blotched
A big thank to all the breeders who sent me and allowed to post on this site their own photos breed cats from their omn catteries.

These photos can not in any case be copied nor used without the express written consent of the breeder.

NAME

MAINE COON

ORIGIN

Maine (USA)

CARACTERISTICS

The body of the Maine Coon is long and rectangular with a broad chest and powerful musculature. The frame is solid. The overall silhouette must remain balanced and without exaggeration.

The weight is for a male July to October kg to a female April-June kilograms.

This cat is one of the largest cat breeds in the world. Fur, of unequal length on the back and flanks, however long middle. It is short on head and legs. It is longer on the back and flanks. The pants are large and well furnished. The Maine Coon is very recognizable with its snout-shaped box of matches.

All coat colors are allowed, except chocolate, lilac point the color, the cinnamon and fawn.

The eyes are large, wide apart, slightly oval (but appear round lorsu'ils are open). All colors are allowed.

CHARACTER

Very sociable, playful, good hunter, sportsman and very attached to its owners. Maine coon cat is a balanced, calm and quiet.

The Maine Coon gets along very well with children. And if there is accustomed from an early age, he adapts to life in an apartment. But a large garden (secured) suits him better.

Weekly brushing is necessary to maintain its rustic fur.

BREED STANDARDS OF DIFFERENT FEDERATIONS

( France ) : click here (in french)

( Nederlands ) : click here

click here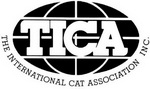 click here

click here
BACK TO MENU OF BREEDS : click here
Retour vers haut de page / Return to the top of the page
WebMaster & CatLover : jean-luc roffredo