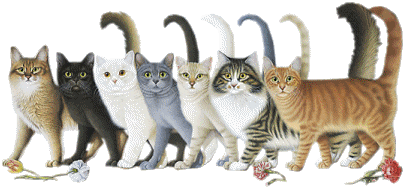 BREED SHEET
EXOTIC SHORTHAIR
EXOTIC shorthair, a persan but shorthair
A big thank to all the breeders who sent me and allowed to post on this site their own photos breed cats from their own catteries.

These photos can not in any case be copied nor used without the express written consent of the breeder.

NAME

ORIGIN

United States

CARACTERISTICS

short and massive cat with strong bones and strong muscles. Its size is medium to large.

Its weight varies for male April to July kg, to a female of 4 to 5 kg

The exotic shorthair is the variety of shorthaired Persian. Its silhouette is round. His face has a flat snout. The coat is short (although slightly longer than the other short-haired breeds), dense and fluffy. It is the thick undercoat which gives that impression and makes the hair soft.

All coat colors are recognized.

The eyes are large, open and well spaced. Their color (clear, pure) is in harmony with that of the dress. Or copper in most varieties; green in the chincilla and golden; white and blue in color point.

CHARACTER

Cat quiet temperament, cuddly and playful. He is gentle and composed. It can be sometimes a little more agitated than Persian, although this is not an established reality. Curious, he has a good character.

The exotic is very sociable with other dogs and dogs. It is easy-going and it adapts well to apartment life. His meow is rare. He can not stand solitude. It requires daily maintenance of his eyes.

BREED STANDARD OF DIFFERENT FEDERATIONS

( France ) : click here

( Nederlands ) : click here

click here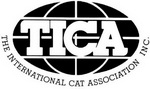 click here

click here
BACK TO MENU OF BREEDS : click here
Retour vers haut de page / Return to the top of the page
WebMaster & CatLover : jean-luc roffredo