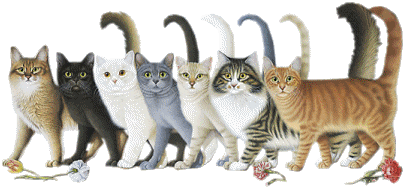 FICHE DE RACE
SHEETS BREEDS
ILLUSTRATIONS : CLIQUEZ ICI
TEXTE FRANCAIS : CLIQUEZ ICI
ENGLISH VERSION : CLICK HERE
STANDARDS DE RACE DE DIFFERENTES FEDERATIONS
BREED STANDARDS OF DIFFERENT FEDERATIONS
PHOTOS / PICTURES / ILLUSTRATIONS
l' EXOTIC shorthair, un persan à poils courts
Un tout grand merci aux éleveurs qui m'ont envoyés et permis d'afficher sur ce site leurs propres photos de chats de race provenant de leurs chatteries.

Ces photos ne peuvent en aucun cas être copiées et ni utilisées sans l'accord expresse et écrit de l'éleveur.

A big thank to all the breeders who sent me and allowed to post on this site their own photos breed cats from their omn catteries.

These photos can not in any case be copied nor used without the express written consent of the breeder.

NOM

EXOTIC shorthair ;

Exotique à poils court

ORIGINE

Etats Unis

CARACTERISTIQUES

chat court et massif avec une ossature forte et une musculature puissante. Sa taille est moyenne à grande.

Son poids varie pour un mâle de 4 à 7 kg, et pour une femelle de 4 à 5 kg

L'exotic shorthair est la variété du persan à poils courts. Sa silhouette est toute en rondeur. Son visage possède un museau plat. La fourrure est courte (bien que légèrement plus longue que les autres races à poils courts), dense et pelucheuse. C'est le sous-poil épais qui donne cette impression et rend le poil doux.

Toutes les couleurs de robes sont reconnues.

Les yeux sont grands, espacés et bien ouverts. Leur couleur (nette, pure ) est en harmonie à celle de la robe. Or à cuivre dans la plupart des variétés ; vert chez le chincilla et le golden ; bleu chez le blanc et le colour point.

CARACTERE

Chat au tempérament calme, câlin et joueur. Il est doux et posé. Il peut être, parfois, un peu plus agité que le persan, bien que ce ne soit pas une réalité établie. Curieux, il est doté d'un bon caractère.

L'exotic est très sociable avec ses congénères et les chiens. Il est facile à vivre et il s'accommode bien de la vie en appartement. Son miaulement est rare. Il ne supporte pas la solitude. Il nécessite un entretien quotidien de ses yeux.
Retour vers haut de page / Return to the top of the page

NAME

ORIGIN

United States

CARACTERISTICS

short and massive cat with strong bones and strong muscles. Its size is medium to large.

Its weight varies for male April to July kg, to a female of 4 to 5 kg

The exotic shorthair is the variety of shorthaired Persian. Its silhouette is round. His face has a flat snout. The coat is short (although slightly longer than the other short-haired breeds), dense and fluffy. It is the thick undercoat which gives that impression and makes the hair soft.

All coat colors are recognized.

The eyes are large, open and well spaced. Their color (clear, pure) is in harmony with that of the dress. Or copper in most varieties; green in the chincilla and golden; white and blue in color point.

CHARACTER

Cat quiet temperament, cuddly and playful. He is gentle and composed. It can be sometimes a little more agitated than Persian, although this is not an established reality. Curious, he has a good character.

The exotic is very sociable with other dogs and dogs. It is easy-going and it adapts well to apartment life. His meow is rare. He can not stand solitude. It requires daily maintenance of his eyes.

STANDARDS DE RACE DE DIFFERENTES FEDERATIONS
BREED STANDARDS OF DIFFERENT FEDERATIONS
STANDARD LOOF ( France ) :
STANDARD NOK ( Pays-Bas, Nederlands ) :

cliquez ici / click here
STANDARD WCF :

cliquez ici /

click here /

klicken Sie hier
STANDARD TICA :



(choice your language on left top on the their web page) :
STANDARD FIFE :



cliquez ici / click here / klicken Sie hier
RETOUR MENU DES RACES : cliquez ici
Retour vers haut de page / Return to the top of the page
WebMaster & CatLover : jean-luc roffredo