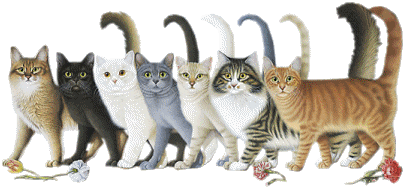 FICHE DE RACE
SHEETS BREEDS
ILLUSTRATIONS : CLIQUEZ ICI
TEXTE FRANCAIS : CLIQUEZ ICI
ENGLISH VERSION : CLICK HERE
STANDARDS DE RACE DE DIFFERENTES FEDERATIONS
BREED STANDARDS OF DIFFERENT FEDERATIONS
PHOTOS / PICTURES / ILLUSTRATIONS
le DEVON REX, un tendre lutin

the DEVON REX, a tender leprechaun

DEVONREX_black

DEVONREX_brown&white

DEVONREX_roux

photos prochainement

picture soon
Un tout grand merci aux éleveurs qui m'ont envoyés et permis d'afficher sur ce site leurs propres photos de chats de race provenant de leurs chatteries.

Ces photos ne peuvent en aucun cas être copiées et ni utilisées sans l'accord expresse et écrit de l'éleveur.

A big thank to all the breeders who sent me and allowed to post on this site their own photos breed cats from their omn catteries.

These photos can not in any case be copied nor used without the express written consent of the breeder.

NOM

DEVON REX

Poodle cat (chat caniche)

TAILLE

Le Devon Rex est une race de chats de taille moyenne. Son corps est fin et musclé . Sa tête est petite par rapport au corps, il a de grandes oreilles, des pommettes saillantes un museau court et de grands yeux ovales, ce qui lui donne son air typique de lutin.

POIDS

de 2,5 à 4,5 kg.

ORIGINE

Angleterre

CARACTERE

Le Devon Rex est connu pour son caractère joueur, espiègle et coquin. Cependant, un peu moins actif que le cornish rex. Pour compenser sa petite voix ténue et peu dérangeante, il a recourt à un tas de stratagèmes pour attirer l'attention.

C'est un acrobate qui déteste la solitude et qui a besoin de la présence de ses congénères car très sociable avec chats et chiens. Il est très proche des humains et réclame beaucoup d'attention. Il aime également suivre son maître partout et participer à toutes les activités de la maisonnée.

en sa COMPAGNIE

Ce ne sont pas des chats fragiles, mais leur fine fourrure les rend un peu frileux. Il faut faire attention à les garder au chaud. Le devon rex déteste la solitude.

Le devon rex est un chat facile à vivre.

CARACTERISTIQUES

Sa fourrure est constituée uniquement de poils de garde frisés, fins et doux. Elle est entièrement bouclée et la densité du poil variée, il est plus épais sur les parties supérieures (tête, dos, queue, ...), le ventre et la poitrine sont par exemple dotés de poils plus fins. Les moustaches sont rares, courtes et frisées également.

ROBES : couleurs

Les ondulations ne sont pas aussi régulières que celles du Cornish Rex, mais un peu folles comme celles du caniche ou du mouton.

Toutes les couleurs de robe sont admises.

YEUX : couleurs

Les yeux sont grands, espacés, de forme ovale légèrement placés en biais. Leur couleur ( lumineuse, nette et pure) est conforme à celle de la robe.
Retour vers haut de page / Return to the top of the page

NAME

SIZE

The Devon Rex is a breed of medium-sized cats. His body is thin and muscular. Its head is small relative to the body, he has big ears, cheekbones a short snout and large oval eyes, which gives it its typical air pixie.

WEIGHT

2.5 to 4.5 kg.

ORIGIN

England

CHARACTER

The Devon Rex is known for its playfulness, playful and naughty. However, a little less active than the Cornish rex. To compensate for his little voice thin and slightly disturbing, he uses a lot of tricks to attract attention.

It is an acrobat who hates loneliness and needs the presence of other dogs because very sociable with cats and dogs. It is very close to humans and requires a lot of attention. He also likes to follow his master everywhere and participate in all household activities.

CARACTERISTICS

These are not fragile cats, but their fine fur makes them a little chilly. Be careful to keep them warm. The devon rex hates loneliness.

Devon rex cat is easy to live.

Its fur is made up only of guard hair curly, fine and soft. It is fully fastened and the varied hair density, it is thicker on the upper parts (head, back, tail, ...), stomach and chest are equipped with such finer hairs. The whiskers are rare, short and also curly.

COAT : colours

The ripples are not as regular as the Cornish Rex, but a little crazy like the poodle or mutton.

All coat colors are allowed.

EYES : colours

The eyes are large, spaced oval placed slightly skewed. Their color (bright, clear and pure) is consistent with that of the coat.

STANDARDS DE RACE DE DIFFERENTES FEDERATIONS
BREED STANDARDS OF DIFFERENT FEDERATIONS
STANDARD LOOF ( France ) :
STANDARD NOK ( Pays-Bas, Nederlands ) :

cliquez ici / click here
STANDARD WCF :

cliquez ici /

click here /

klicken Sie hier
STANDARD TICA :



(choice your language on left top on the their web page) :
STANDARD FIFE :



cliquez ici / click here / klicken Sie hier
RETOUR MENU DES RACES : cliquez ici
Retour vers haut de page / Return to the top of the page
WebMaster & CatLover : jean-luc roffredo