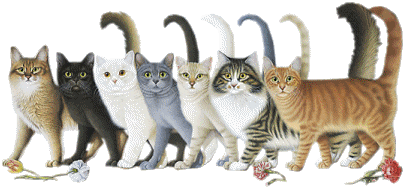 SHEET BREED
CORNISH REX
the CORNISH REX, the greyhound cat

photos prochainement

pictures soon
A big thank to all the breeders who sent me and allowed to post on this site their own photos breed cats from their own catteries.

These photos can not in any case be copied nor used without the express written consent of the breeder.

NAME

SIZE

The Cornish Rex is medium sized. The skeleton is fine to very fine. The back is arched.

WEIGHT

2.5 to 4.5 kg.

ORIGIN

England

CHARACTER

The cornish rex is a very sociable cat who hates loneliness. He enjoys the company of other cats and dogs. It is crisp, stirring, acrobat and very playful. It is also affectionate and sensitive, constantly looking for caresses and attention. The cornish rex is very talkative and he speaks in a shrill voice.

CARACTERISTICS

It is usually very attached to his master and is a real pot of glue. It adapts easily to apartment living. Moreover, he hates the cold.

The silhouette of cornish rex might suggest that of the Greyhound. His body is that of oriental, long, thin with back arched. The framework is very fine but not much fragile. It is the race having the finest among all felines bone.

The fur, typical of cornish rex, is soft, short and notched and gives a vague impression on fur (as astrakhan). The whiskers, though often short, must be present. All coat colors and eyes are accepted

Variety half long hair cornish rex is the californian rex.

COAT : colours

His coat is short, dense, curled in regular waves throughout the body. It gives great Finnesse and extreme softness recalling satin or silk. All colors are recognized.

The variety with the point color pattern is called : SI-REX.

EYES : colours

The eyes are medium to large, oval placed slightly skewed. Their color (bright, clear and pure) is consistent with that of the coat.

BREED STANDARD OF DIFFERENT FEDERATIONS

( France ) : click here

( Nederlands ) : click here

click here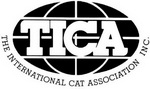 click here

click here
BACK TO MENU OF BREEDS : click here
Retour vers haut de page / Return to the top of the page
WebMaster & CatLover : jean-luc roffredo