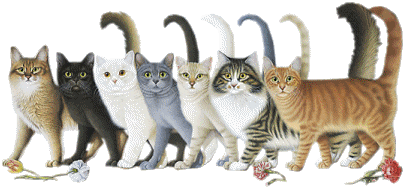 FICHE DE RACE
SHEET BREEDS
le CHARTREUX, le chat français

the CHARTREUX, French cat
Un tout grand merci aux éleveurs qui m'ont envoyés et permis d'afficher sur ce site leurs propres photos de chats de race provenant de leurs chatteries.

Ces photos ne peuvent en aucun cas être copiées et ni utilisées sans l'accord expresse et écrit de l'éleveur.

A big thank to all the breeders who sent me and allowed to post on this site their own photos breed cats from their omn catteries.

These photos can not in any case be copied nor used without the express written consent of the breeder.

NOM

CHARTREUX

Chat des Chartreux

ORIGINE

France

CARACTERISTIQUES

Le mâle est moyen à grand avec un corps musclé et robuste. La femelle est plus petite mais doit rester robuste. Elle semble moins joufflue. Malgré l'aspect robuste, le chartreux reste souple et très agile mais jamais lourdaud.

Son poids varie pour un mâle de 6,5 à 7,5 kg ; et pour une femelle de 4 à 5 kg.

Sa tête aux joues rebondies lui confère un visage « souriant ». Le chartreux donne une impression de solidité et de puissance.

Son pelage est court et fourni. La seule couleur acceptée est le bleu (uniforme) dans toutes ses nuances, du bleu-gris clair au gris-bleu soutenu. La fourrure est lustrée, épaisse, dense. Le sous-poil est bien fourni et légèrement laineux.

Ses yeux sont grands, ronds, bien espacés, le coin extérieur légèrement relevé. Ce chat est caractérisé par de grands yeux de couleur cuivre intense ou orangé (jaune soutenu)

CARACTERE

Ce chat est enjoué et très sociable, tout en conservant une certaine indépendance. Réservé, solitaire, aimant la tranquilité. Le chartreux possède une forte personnalité. Il est cependant de tempérament fidèle, suivant son maître dans ses déplacements. Il est peu miauleur.

C'est un chat vif, agile et intelligent apprécié par toute la famille. D'aspect robuste, rustique, il est parfaitement adapté au froid. La vie en plein air lui fera révéler ses instincts de chasseur.
Retour vers haut de page / Return to the top of the page

NAME

CHARTREUX

Chat des Chartreux

ORIGIN

France

CHARACTERISTICS

The male is medium to large with a muscular, robust body. The female is smaller but should remain robust. It seems less chubby. Despite the robust appearance, the Carthusian remains flexible and agile but never oaf.

Its weight varies for a male 6.5 to 7.5 kg; and for a female of 4 to 5 kg.

His head cheeked gives it a face "smile". The Carthusian gives an impression of strength and power.

His coat is short and supplied. The only accepted color is blue (uniform) in all its shades, from light blue-gray to deep blue-gray. The fur is shiny, thick, dense. The undercoat is well supplied and slightly woolly.

His eyes are large, round, well spaced, the outer corner slightly raised. This cat is characterized by big colored eyes intense orange or copper (deep yellow)

CHARACTER

This cat is very sociable and playful, while maintaining some independence. Reserved, lonely, loving tranquility. The Chartreux has a strong personality. However, it is true temperament, following his master in his travels. It is not miauleur.

It is a lively cat, agile and intelligent enjoyed by the whole family. On the rugged, rustic aspect, it is perfectly adapted to the cold. The outdoor life will make him reveal his hunting instincts.

STANDARDS DE RACE DE DIFFERENTES FEDERATIONS
BREED STANDARDS OF DIFFERENT FEDERATIONS
STANDARD LOOF ( France ) :
STANDARD NOK ( Pays-Bas, Nederlands ) :

cliquez ici / click here
STANDARD WCF :

cliquez ici /

click here /

klicken Sie hier
STANDARD TICA :



(choice your language on left top on the their web page) :
STANDARD FIFE :



cliquez ici / click here / klicken Sie hier
RETOUR MENU DES RACES : cliquez ici
Retour vers haut de page / Return to the top of the page
WebMaster & CatLover : jean-luc roffredo