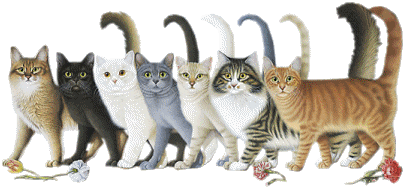 SHEET BREED
SACRED BIRMAN
SACRED BIRMAN, the cat with white gloves

BIRMAN, chocolate point

BIRMAN, blue tabby point

BIRMAN, red point
A big thank to all the breeders who sent me and allowed to post on this site their own photos breed cats from their omn catteries.

These photos can not in any case be copied nor used without the express written consent of the breeder.

NAME

SACRED BIRMAN / BIRMAN

ORIGIN

France

CARACTERISTICS

Cat large to medium in size with a massive body, medium long and heavy bone.

Weight from 4.5 to 8 Kg

Birman has a Roman profile, that is to say, a short nose, arched and straight. Its fur, very silky, knee-length is long on the collar, the body, flanks and tail. Short on the face and limbs. The undercoat is light.

The dress is colourpoint with white gloving with 4 legs. The ends (mask, ears, paws and tail) are darker than the body. There must be a clear contrast between the "points" and body. Donning front legs ends at the joint (transition between the fingers and metacarpal). The donning of the back legs must end in a point (spurs) between half and two thirds of the distance between the big pad of the hock.

All colors are accepted.

The eyes are large, almost round, well spaced. The eyes are the most intense blue as possible.

CHARACTER

Loving and gentle cat. It is a quiet, soft-spoken. it is a calm and balanced cat or liabilities or exuberant. He can not stand indifference and even less loneliness.

Congénaires and sociable with dogs. It adapts well to family life and apartment. It is good playmate for children. But he also likes the peace and tranquility.

Its maintenance requires an almost daily brushing moulting, but in normal times weekly.

BREED STANDARDS OF DIFFERENT FEDERATIONS

( France ) : click here (in french)

( Nederlands ) : click here

click here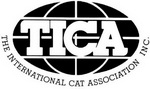 click here

click here
BACK TO MENU OF BREEDS : click here
Retour vers haut de page / Return to the top of the page
WebMaster & CatLover : jean-luc roffredo