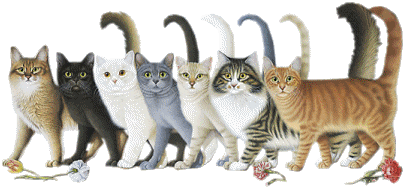 FICHE DE RACE
SHEETS BREEDS
ILLUSTRATIONS : CLIQUEZ ICI
TEXTE FRANCAIS : CLIQUEZ ICI
ENGLISH VERSION : CLICK HERE
STANDARDS DE RACE DE DIFFERENTES FEDERATIONS
BREED STANDARDS OF DIFFERENT FEDERATIONS
PHOTOS / PICTURES / ILLUSTRATIONS
le BIRMAN, le chat aux gants blancs

BIRMAN, chocolate point

BIRMAN, blue tabby point

BIRMAN, red point
Un tout grand merci aux éleveurs qui m'ont envoyés et permis d'afficher sur ce site leurs propres photos de chats de race provenant de leurs chatteries.

Ces photos ne peuvent en aucun cas être copiées et ni utilisées sans l'accord expresse et écrit de l'éleveur.

A big thank to all the breeders who sent me and allowed to post on this site their own photos breed cats from their omn catteries.

These photos can not in any case be copied nor used without the express written consent of the breeder.

NOM

BIRMAN, SACRE DE BIRMANIE

ORIGINE

France

CARACTERISTIQUES

Chat de taille moyenne à grande avec un corps massif, moyennement long et une ossature lourde.

Poids variant de 4,5 à 8 Kg

Le birman a un profil romain, c'est-à-dire un nez court, busqué et droit. Sa fourrure, très soyeuse, est mi-longue à longue sur la collerette, le corps, les flancs et la queue. Court sur la face et les membres. Le sous-poil est léger.

La robe est colourpoint avec un gantage blanc aux 4 pattes. Les extrémités (masque, oreilles, pattes et queue) sont plus foncées que le corps. Il doit y avoir un net contraste entre les "points" et le corps. Le gantage des pattes avant se termine à l'articulation (transition entre les doigts et le métacarpe). Le gantage des pattes arrières doit se terminer en pointe (éperons) entre le moitié et les deux tiers de la distance séparant le gros coussinet du jarret.

Toutes les couleurs sont acceptées.

Les yeux sont grands, presque ronds, bien espacés. Les yeux sont du bleu le plus intense possible.

CARACTERE

Chat affectueux et doux. C'est un calme à la voix douce. c'est un chat calme et équilibré, ni passif ni exubérant. Il ne supporte pas l'indifférence et encore moins la solitude.

Sociable avec ses congénaires et les chiens. Il s'adapte bien à la vie en famille et en appartement. Il est bon compagnon de jeux pour les enfants. Mais il aime aussi la paix et la tranquilité.

Son entretien nécessite un brossage quasi quotidien en période de mue, mais hebdomadaire en temps normal.
Retour vers haut de page / Return to the top of the page

NAME

BURMA, BURMA SACRE

ORIGIN

France

CARACTERISTICS

Cat large to medium in size with a massive body, medium long and heavy bone.

Weight from 4.5 to 8 Kg

Burma has a Roman profile, that is to say, a short nose, arched and straight. Its fur, very silky, knee-length is long on the collar, the body, flanks and tail. Short on the face and limbs. The undercoat is light.

The dress is colourpoint with white gloving with 4 legs. The ends (mask, ears, paws and tail) are darker than the body. There must be a clear contrast between the "points" and body. Donning front legs ends at the joint (transition between the fingers and metacarpal). The donning of the back legs must end in a point (spurs) between half and two thirds of the distance between the big pad of the hock.

All colors are accepted.

The eyes are large, almost round, well spaced. The eyes are the most intense blue as possible.

CHARACTER

Loving and gentle cat. It is a quiet, soft-spoken. it is a calm and balanced cat or liabilities or exuberant. He can not stand indifference and even less loneliness.

Congénaires and sociable with dogs. It adapts well to family life and apartment. It is good playmate for children. But he also likes the peace and tranquility.

Its maintenance requires an almost daily brushing moulting, but in normal times weekly.

STANDARDS DE RACE DE DIFFERENTES FEDERATIONS
BREED STANDARDS OF DIFFERENT FEDERATIONS
STANDARD LOOF ( France ) :
STANDARD NOK ( Pays-Bas, Nederlands ) :

cliquez ici / click here
STANDARD WCF :

cliquez ici /

click here /

klicken Sie hier
STANDARD TICA :



(choice your language on left top on the their web page) :
STANDARD FIFE :



cliquez ici / click here / klicken Sie hier
RETOUR MENU DES RACES : cliquez ici
Retour vers haut de page / Return to the top of the page
WebMaster & CatLover : jean-luc roffredo