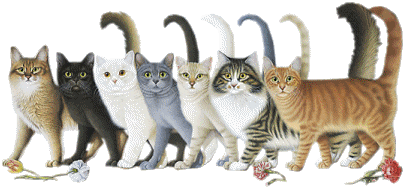 SHEET BREED
TURKISH ANGORA
angora_turc_black&white

angora_turc_black-silver-mackerel-tabby-et-blanc

angora_turc_black-smoke-et-blanc

angora_turc_blanc

angora_turc_red-silver-et-blanc

angora_turc_red-mackerel-tabby

angora_turc_brown-tabby-et-blanc-van

angora_turc_tortie-smoke
A big thank to all the breeders who sent me and allowed to post on this site their own photos breed cats from their own catteries.

These photos can not in any case be copied nor used without the express written consent of the breeder.

NAME

ORIGIN

SPECIFICATIONS

This cat is characterized by its dress medium-length hair very silky and without sub-hair, and a slim silhouette which ranks in the category of the Abyssinian cats as foreign or Russian blue. Ancient breed of cat, the Turkish Angora is behind all longhaired breeds (Persian) and mid-long (Norwegian, maine coon, etc.) present in Europe and America.

Natural breed that experienced great success in the eighteenth century, this medium sized cat is currently little known, despite great aesthetic qualities and character.

CHARACTER

The Turkish Angora cat is an affectionate, lively and intelligent. It remains extremely player all his life and is enjoyed by children and people looking for a cat / dog. Sports is an excellent hunter.

Affectionate and close to the man, he can not bear the loneliness and need to participate in the life of the house being present next to his master. Quite talkative, and has a fairly wide range of meowing to express different moods. These traits, however, remain perfectly individual and are based on the history of each cat.

It needs to be handled gently because of a fairly sharp and strong character, he hates being forced. However, intelligent and willing to please their master, they are cats who educate easily and that are used in circuses for address number. It fits very well with other dogs and other animals with whom he will enjoy playing. It is a very balanced cat who loves to share the life of a family with children and other activities. This is why some call him the cat / dog.

BREED STANDARD OF DIFFERENT FEDERATIONS

( France ) : click here

( Pays-Bas ) : click here

click here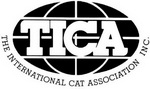 click here

click here
BACK TO BREEDS MENU : click here
Retour vers haut de page / Return to the top of the page
WebMaster & CatLover : jean-luc roffredo